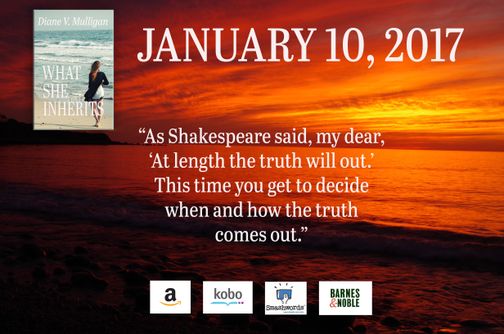 ---
Where to PreOrder
Launch day for What She Inherits is right around the corner! I am so excited to share my latest work with readers, I can hardly wait.
The eBook will be available for download on January 10, but you can order it today! Then, when it goes on sale, it'll be delivered directly to your device and you can be among the first to read it.
By preordering the book, you also help me reach more readers. It's all about discoverability. Here's how it works:
When you preorder a book, it is not registered as a sale until launch day. When the book goes live, all the advance sales are logged at once, sending a book rapidly up the sales rankings. The higher a book's sales ranking, the more likely readers are to discover it via browsing and keyword searches. Additionally, books with higher sales rankings are more likely to be recommended to readers via the retailer's automated suggestions. 
If you're planning to read What She Inherits, please take a moment to preorder it today! Thank you for your support.
Looking for a print edition? You can get yours today--before they go on sale to the general public--but clicking the button below! 
---